Everything you need to get started ordering and selling EZFurn products.
Step by step tutorials to assist you in ordering and advertising EZFurn products.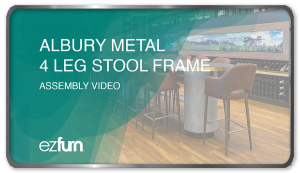 Albury Metal 4 Leg Stool Frame Assembly Video Related Videos:
View
Learn about our products features and design options.
Product Finishes & Colours:
Easy access to product and in-situation photography.